September is my favorite month of the year for several reasons. The beginning of fall, my birthday, and the return of my favorite TV shows. If you're new around here, you should know that I. Love. TV. I love talking about TV, and I am always in the midst of watching a million TV shows at the same time. Since this week is essentially the week that all the good TV comes back, I thought I'd do a post about all the shows I'm looking forward to!
Note: there ARE spoilers in this post. If you haven't watched the shows, don't read! Don't say I didn't warn ya!
Last week a couple shows started back early, namely The Mindy Project and The Good Wife.
The Mindy Project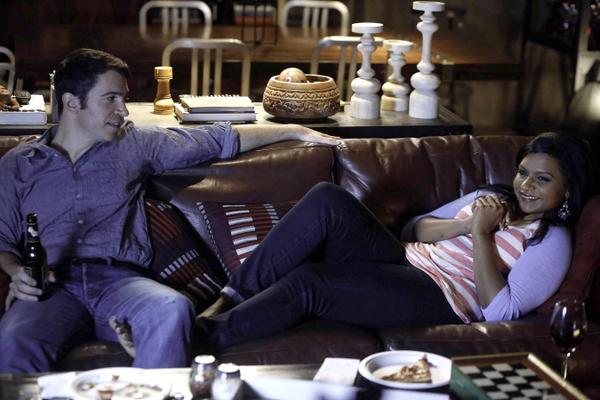 Where we left off : Mindy and Danny finally got their shit together and realized they were meant to be together. The Season 2 finale was based off of all kinds of romantic comedies mushed together and it led to a hilarious and epic makeout on the top of the Empire State building.
What happened in the premiere: The premiere centered mainly around Mindy & Danny, as to be expected. It was a fantastic start to a new season, and while I really hope they keep Mindy & Danny together, everyone knows it's more dramatic when the TV couple you want to be together isn't together. However, the last three or so minutes of the episode were BY FAR the best part …
Mindy Kaling is the luckiest woman in TV.
Now, The Good Wife …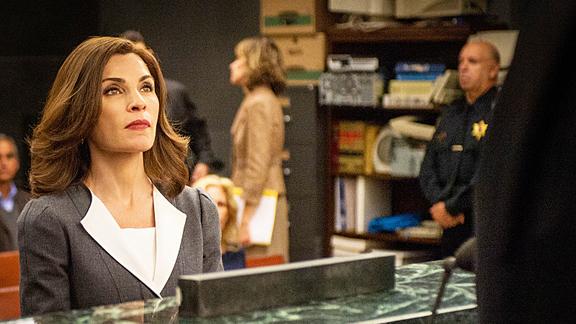 Where we left off : Diane offered to leave Lockhart Gardner and join Alicia & Carey's firm. Eli suggested Alicia run for states attorney. Peter is sleeping with his ginger intern. Will Gardner is still dead. Alicia & Carey are fighting. Basically, the shit completely hit the fan.
What happened in the premiere : The premiere caught me completely off guard. The whole Carey in jail for Lamone Bishop's heroin thing was definitely not where I expected it to go. It was a dramatic and suspenseful episode. I was kind of hoping Finn & Alicia would get together.. but it doesn't look like that's happening. Surprise Surprise, the voters want Alicia to be states attorney. I have no idea where they are going to go with that, which I imagine is exactly what the writers want.
I still miss Will Gardner, even if I completely understand why they killed him off & appreciate the new life it gave the show. (pun intended)
I really wanted to catch The Mysteries of Laura last week, but I missed it.
I plan on catching up sometime this week. I mean, come one, it's Debra Messing! Who didn't love Will & Grace?! The answer is no one.
That pretty much covers everything that happened last week.. Now, this week is when all the queen of television, Shonda Rimes' , shows come back on. Praise. Baby. Jesus. She's basically taken over ABC, let's be real. For God's sake, they threw a huge party in honor of the #TGIT hashtag on Twitter for Shonda's show. TGIT stands for Thank God It's Thursday, duh.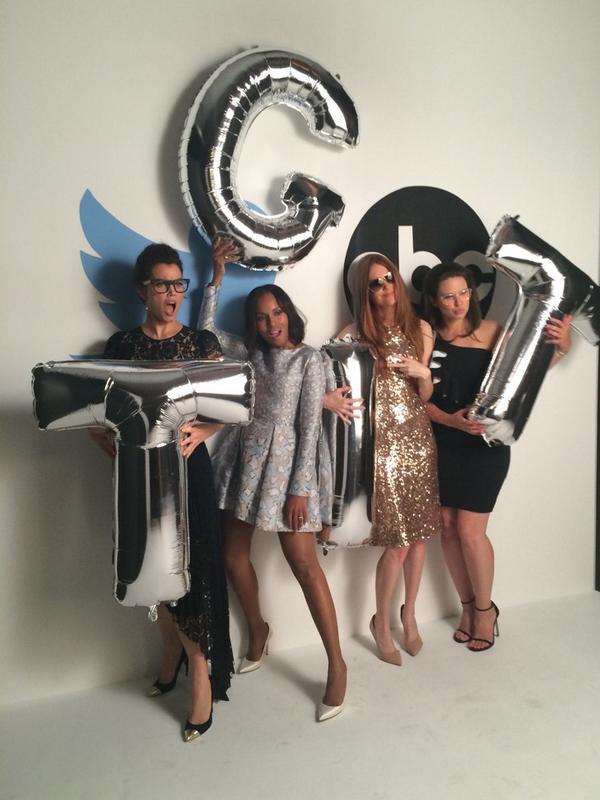 Grey's Anatomy
Where we left off: Meredith apparently has a half sister. Derek & Meredith are on the rocks. CRISTINA LEFT. Callie and Arizona are having another baby (right?) And that's honestly all I remember..I haven't had the time to re-watch the Grey's finale like I did the other shows.
What I'm expecting : Shonda has said in multiple interviews that this season will be Meredith centered, with lots of flashbacks. I LOVE this. I miss the earlier seasons of Greys. I'm hoping they have flashbacks with her mom, even though she's an awful character, storylines involving her are always good. I think it's going to take a few episodes to see if the show has the same dynamic sans Cristina. Goddamnit Sandra Oh, why did you have to leave?!
Scandal
Where we left off : Uhm, I highly recommend re-watching last season's finale before the new episode on Thursday. So. Much. Shit. Happened. Jerry Jr. died, thanks to Papa Pope. Mama Pope is in the hole (thanks to Papa Pope). Papa Pope is head of B613 once again. Fitz knows Jerry Sr. raped Mellie. Fitz can't leave Mellie now. Olivia left Pope & Associates and is on a plane to fuck knows where with Jake. Harrison is dead. Fitz won the presidency and has 4 more years.
What I'm expecting : Honest to God, I have NO clue. I refuse to watch any promos, as promos merely give me anxiety. I love how unpredictable this show is. The only thing I expect is that Olivia won't be in "paradise", wherever that may be, for very long. I really want Olivia and Jake to be together, I'm kind of tired of the whole Fitz & Liv thing to be quite honest, but I know that is a core focus of the show. All I hope is that we continue to get lots of Mellie, because she has become one of my absolute favorite characters.
How To Get Away With Murder
I'm going to  DVR this, as it is coming on past my bedtime, but I am super excited for this. Viola Davis is amazing, as we found out from The Help, and it is a very interesting concept for a show. To be honest I've never disliked a show Shonda has written, but hopefully it fares better than Off The Map did ( does anyone remember that show?! It died waaaay too soon.)
Another alumni of Shonda, Kate Walsh is going to be starring in Bad Judge , which is another pilot I am super excited to watch.
And that's it! Parks & Recreation doesn't premiere until January, so I left my favorite show off this list. I'm currently in the middle of catching up on both Parenthood and New Girl on Netflix, as I didn't have time to watch them in real time last year! I'm almost done Parenthood, so I'm hoping to be able to watch that show in real time this season, especially since it'll be the last year of the show! I'm patiently waiting for new episodes of Suits to be added to Netflix. I also started watching Friday Night Lights on Netflix! I had never seen it before, and i'm so hooked. I'm only on season one, so it'll take me awhile but I really love it. And yes, I know I am super late to that party!
Alright, talk to me! What shows are you most excited for? What shows should I be watching? Feel free to discuss to your hearts content. Like I said, i'll talk about TV all damn day!