One of the things I have missed most about blogging is my regular Thinking Out Loud Thursday posts! I really love just spilling whatever is randomly on my mind into this big blank box.
So here is my Thinking Out Loud for this week!
1. I haven't ran in over two weeks. And that's okay. I started cutting back on running when I started my exam period, just due to lack of time. As time went on, I began to realize that while I was totally physically capable of running, I just couldn't get my head in the game. It got so bad I actually started crying in the middle of one run, and that's actually the last time I ran. They say running is what, 80% mental? I completely believe that. I'm going to start running again when I feel like it. When I get the urge to run, I will run. For now, biking has taken the place of running, and I love it. I always fall in love with biking during the summer, and this summer is no different! Plus, biking in 100% humidity is way better than running in 100% humidity!
2. I really, really want to see Guardians of The Galaxy. Truth: up until two months ago, I had never seen a superhero movie before, ever.  Then I watched Ironman with a friend, and now I want to watch ALL the superhero movies. I've finished the Batman movies, and am now moving on to Superman. Or maybe X-Men. But yes, can we discuss just how freakin' handsome Chris Pratt is?! It's so funny to me that he's  big movie star now.
He will always be Andy Dwyer to me.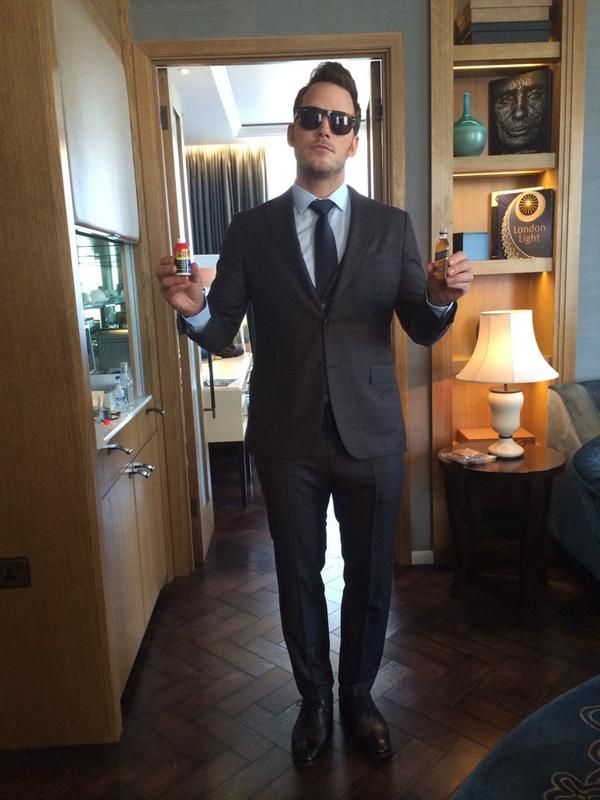 But i'll take this version too. Yes, please.
3. Do you have any idea how pumped I am to watch TV again?! I went over two months without watching a single episode of any television show. I know it's quite literally the definition of a first world problem, but I really freaking missed TV. It's only been a week and I have already re-watched the first two seasons of The Mindy Project, and 12 episodes of The Good Wife. I am currently about to start watching Suits for the first time ever, as a bunch of my friends have raved about it and I want to see what all the fuss is about!
4. Uhmmm, let's talk about how this is the greatest thing ever. The creativity of the people at Jimmy Fallon astound me. This is hilarious, and I love it
Also, these "Fred-ex" videos from Late Night with Seth Meyers have been killing me lately aswell. No one does improv characters quite like Fred Armisen.
5. I'M GOING TO NEW YORK CITY.Ariel and I finally had the time to sit down together last Friday and we did some serious planning for our upcoming trip. Novemeber 12-17th, 2014, I will be living my dream of finally visiting New York fucking City. SO excited. Who wants to come with us?!
6. I also found out that the original musical, If/Then that Idina Menzel is starring in will still be playing when I'm there, so I died a little bit. I guess you could say i'm KINDA excited about seeing Idina freaking Menzel. Just a tad.
7. A bunch of my friends and I are going to do this super cool thing called GISHWHES. aka the Greatest International Scavenger Hunt The World Has Ever Seen. You do it in teams of 15, and since we only had about 7 of our friends, the people at GISHWHES fill in the rest of your team with random people from all over! We've already conversed with the rest of our team, and they all seem pretty cool! Basically this scavenger hunt has absolutely crazy, creative things each team must take a photo or video of in order to earn points. I don't expect us to win, but I am really excited to do something creative and a little out there!
8. This article struck me really funny. I'm an idiot. Sneeze paper, anyone?
9. I am headed to the city this weekend with Ariel and I am super excited about it. It's one of those weekends where we have absolutely no plans whatsoever, and are going to just play everything by ear and see how it goes. Hopefully the weather is nice and we can do some exploring. I haven't taken my camera out in forever, and I'm craving a good photography adventure.
As much as it annoys me to stop my list on an odd number, that's all I've got running around my head right now!
Tell me something random! 
Do you have weekend plans? 
What is your favourite superhero movie? I need suggestions!