Happy Thursday!
For this week's Thinking Out Loud Thursday I was going to do the traditional random thoughts and catching you all up on my life and such, but then I realized all I truly wanted to talk about were recent media happenings. Aka Jenna rambles about movies and TV for nearly 1000 words.
Okay, first things first. Mean Girls. Unless you actually live under a rock, you know it was the tenth anniversary of the movie release yesterday. It was almost annoying how present it was on social media yesterday. However, I think it deserves the recognition. I've seen it a million times, and I consider it one of the most quotable movies ever. Thank you, Tina Fey, for writing such a brilliant movie, and giving me the phrase "Boo, you whore" to say to my friends when they didn't want to hang out with me. 

Other movies… What are some recently released movies you are watching? I haven't been to the theatres in over a month… Nothing is really piquing my interest right now. I kinda want to see Transcendence..mainly for Johnny Depp though. Oh, and Grand Budapest Hotel, but of course the theatres in my town aren't playing it. Best movie you have watched lately?
I'll tell you what I can't wait for ….

THE FAULT IN OUR STARS ( Extended trailer. Pass the tissues, please. )

GONE GIRL

THE NEIGHBORS
( Seth Rogan's humor combined with Zac Efron's abs? Fuck yes. )

THEY CAME TOGETHER
( which will not be to everyone's liking.. It's a kind ofquirky romantic comedy that basically spoofs every other cheesy romantic comedy (like When Harry Met Sally, Along Came Polly, We've Got Mail, etc.) But how can you beat the combo of Amy and Paul? You just can't. )



Last movie note.. I watched an interview with Judd Apatow the other day and discovered that the DVD version of Anchorman 2 comes with an entirely re-shot movie with ALL new jokes. Like, 762 new jokes or something crazy like that. Must. Watch. ASAP. 

I think it's nearly impossible for me to write a post and not include something funny that Jimmy Fallon has done. Like this Lip Sync Battle with Emma Stone. Honestly, I suggest you search all the previous Lip Sync Battles too, it's totally worth it.


I actually think Paul Rudd's is my fave though. It reminds me of when he played Mike on Friends, and that scene where Phoebe asked him to play air piano? Perfect. Just give me all the Jimmy Fallon, all the time.


It was also announced that Seth Meyers is hosting the Emmys !! I am PUMPED. I think he's going to do a really great job. I've been watching Late Night quite a bit lately, it's really gotten quite good. I feel as though in the beginning it was a bit awkward, but he's finally found his groove.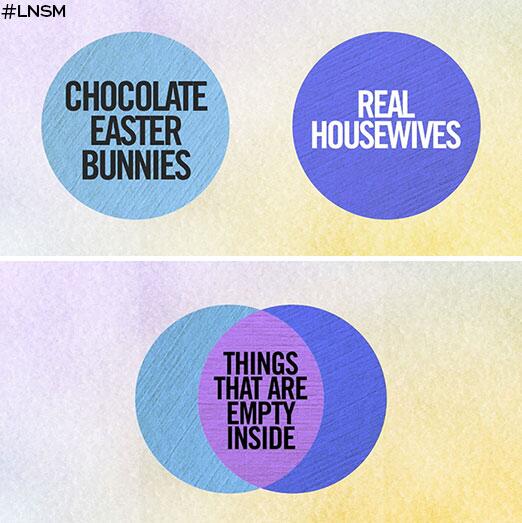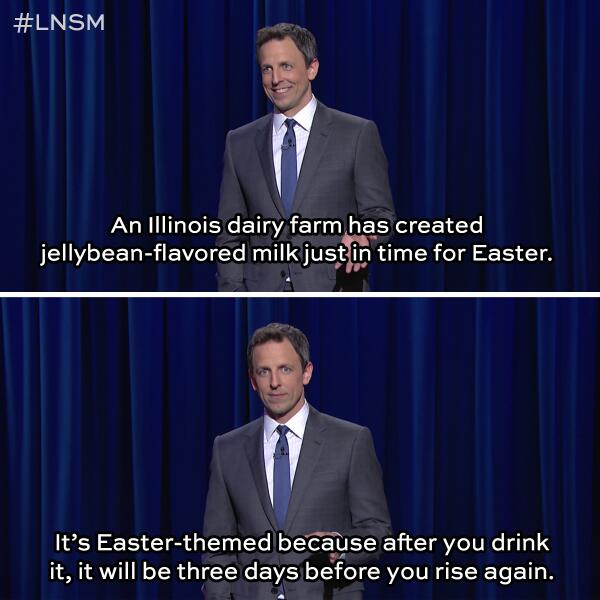 I'm two weeks behind on Greys Anatomy. I'm not sure why I have no desire to catch up because the last episode I watched was really good, it's actually been a good season in general. Maybe I'm just delaying the departure of Cristina? I can tell you right now that I'm not happy Burke is coming back though. I hated Burke so much and was glad to see him leave in earlier seasons. I'll suffer through…. I'm also four episodes behind on Glee. Oops? Has it been good lately, those who watch?

I have such a love/hate relationship with this time of year when it comes to TV. Finale season means GREAT episodes. But it also means four months without new episodes. Scandal finale anyone? CRAY. I know it was like, three weeks ago, but my friend just watched it the other night and we had a deep discussion about it. And while I am not surprised about it, I am Super bummed about Harrison not coming back for season four though. I'll miss your beautiful, beautiful face, Columbus Short. 

Parks and Rec season finale was last week too. I have no words. Actually, not true. I have a lot of words. But, I'll spare you the torture and just say I was NOT expecting that. It felt like a series finale to me, but I've read a billion articles and NBC has confirmed another season. But Mike Schur, the creator, has said that this next season is probably the last. I'm not gonna even discuss that right now. I will discuss the Michelle Obama appearance though. Leslie's reaction is just so perfect. The manic laughter at the end gets me everytime. 
" You're from Chicago, SO YOU LIKE IT. "

The Mindy Project was super good this week. Season finale next week I believe, in which I hope Mindy and Danny finally smash their faces together again and just be happy. And by smash their faces together, I mean kiss and make up if that wasn't clear…What other season finales have been good? I heard Parenthood was really good. I loove that show but it comes on when a couple other of my shows do, so I usually wait until the season is over and then catch up. Same with New Girl. I also started Game Of Thrones last night ( OMG SO GOOD ) so I think I'll be set for the summer. Always open to suggestions though!

Last thing, I promise. THERE IS NOT GOING TO BE A FRIENDS REUNION. I've had multiple friends on Facebook post links to fake posters/ads/articles about a freaking reunion for months now. I never really believed there was going to be one, but I've always deep down had this little spark of hope. Then I read this article and I'm done dreaming about it. Hard to believe it's been ten years since the finale! 

If you actually made it through this post I applaud you. Thank you for reading my rambling! That's what Thinking Out Loud Thursday is for though, right?!
What's your favorite finale of a tv show (season or series)?
I think the Friends finale was a perfect ending to the show, but I still cry every single time I watch it. Also, remember that Grey's season finale where Derek got shot? Yeah, that one was good.